Alaska House Rep. Christopher Kurka made it clear today that he would vote 'no' on the $5,500 dividend, and he called on the Senate majority for not having anti-abortion language in the operating budget adopted by the Senate and goes to the House for approval.
Kurka, attacking his fellow Republicans, said the removal of an amendment that removed abortion funding from the Alaska state budget was done by the "Benedict Arnolds of the pro-life movement."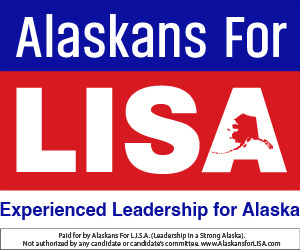 He continued, "The Senate Republican leadership's alliance with the left over state funding for abortion is outrageous. During my two years in this process, I introduced amendments to eliminate funding for abortion in the budget, and both years it passed the Democratic-controlled House. Yet Senate Republicans, who make up about 65% of the Senate, have not held up and the Senate leadership is directly responsible.
"Even with national attention on the right to life issue through the Roe vs. Wade reversal leak, Sen. Josh Revak joined Judas Democrats and Republicans in becoming the deciding vote to kill. the amendment and keep it out of the final budget that was sent back to the House for approval," he said, pointing to Senator Revak for his vote.
Kurka concluded, "This pattern of betrayal by Senate leadership and the latest defection of Senator Josh Revak should be an affront to all pro-life Alaskans. Republican voters should not reward the Benedict Arnolds of the pro-life movement with re-election. Moreover, if Senator Micciche does not appoint pro-life senators to the conference committee, he too should be fired. Throwing the weakest and most vulnerable among us under the bus for crude political purposes is not acceptable and should not be tolerated.
Kurka represents a district of Wasilla that is strongly in favor of the Permanent Fund dividend. In November, he filed his candidacy for governor against Republican Gov. Mike Dunleavy, with the endorsement of Joe Miller, who ran for the US Senate in the past as a Republican and later as a Libertarian.