Any issues in this year's campaign for Michigan governor between incumbent Democrat Gretchen Whitmer and Republican challenger Tudor Dixon highlights the difference between the two candidates more clearly than traditional family values.
From abortion, which Whitmer publicly vowed to "fight like hell" to protect, to the gay and transgender indoctrination of Michigan school children, the contrast couldn't be greater.
In 2021, Whitmer proclaimed October Transgender Empowerment Month in Michigan.
On October 14, 2022, Dixon, a pro-life lawyer and mother of four daughters, met with a few hundred concerned parents angry at public schools for sexualizing their elementary school children by introducing them to gay and transgender ideology.
Dixon was part of a roundtable sponsored by Moms for Liberty, a national organization with 240 local chapters in 42 states dedicated to empowering parents to stand up for their rights.
Whitmer, who is running for re-election to a second term, was asked to be a panelist but did not attend.
The event took place in Troy, Michigan, a suburb of Detroit, the night after 1,300 parents blocked a Dearborn School Board meeting demanding the removal of what they described as 'pornographic' books their children's classrooms and school libraries.
The well-attended back-to-back events illustrate the importance to voters of family values ​​and parental rights as key issues in the fast approaching November 8 election.
A man participating in the roundtable told The Epoch Times, "We went out tonight to see and hear Tudor. She understands that we shouldn't have to discuss pornography in our textbooks. She has common sense.
Grandparents April and Larry Borton of Mount Pleasant arrived early for the meeting and were eager to share their insights with The Epoch Times.
April said: 'I was heartbroken by what the school board did to our children. Try to confuse them and make them think they must be of a different sex.
"We are small town people. We've always wanted to get along with other members of our community, but it's so unsettling that we thought it best to get up now, or it'll be too late.
April shared how her 5-year-old granddaughter was told by her teacher that she could be a boy if she wanted to and that her teacher would help her.
That's when April started attending school board meetings.
"We're a pretty big group and of course we've all been called racists and bigots," Larry said.
Moms for Liberty co-founder Tina Descovich told the audience: 'Parents are under attack, but we moms have gone from baking cupcakes for our child's class to participating in policy making school.
"Our local group leaders were not embraced by school officials. They were shamed, bullied and beaten.
An educator in the audience with a background in psychology told the crowd, "Kids can't process sexual information until high school. They are not cognitively, emotionally, or spiritually capable of processing this stuff.
"What's happening in our schools is evil, and we're paying for it," she said.
"We are in spiritual warfare," said one man.
"Our schools infuse sex education into every lesson," said one panelist.
A mother, accompanied by her 11-year-old daughter, told The Epoch Times, "I was shocked to get active when on the first day of school my daughter was asked her favorite pronouns. I am one of about 10 parents who have started showing up at our school board meetings. »
A former Commerce Township teacher said she supports Dixon because "she will bring new energy into pursuing the right goals".
"We've poured record amounts into education, but Michigan students are ranked last," she said.
A former Rochester Hills educator told The Epoch Times, "Things have changed. Previously, we couldn't tap a student on the shoulder or pat a child on the head lest the gesture be misinterpreted as somehow sexual.
"Now you can be so familiar with a student that you ask them, 'Are you comfortable being a girl? "I am happy that my children are grown up.
One responder, mother of four, said: "We're starting to see what's behind the curtain. We are not co-parenting with the government.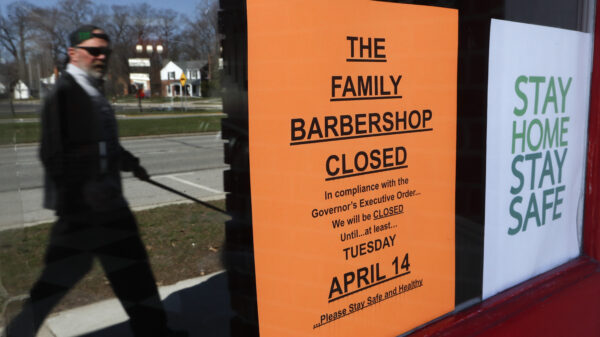 Dixon said she was a strong supporter of Michigan's proposed Parents' Right to Know Act.
She is also a proponent of intensive remedial tutoring for students academically damaged by Whitmer's repeatedly extended closures and school closures during the pandemic.
Dixon told the audience: 'As a state we have left too many children behind. Michigan ranks bottom.
"Nearly 60% of our third graders failed in reading and writing. The number in Detroit is 90%.
"We want accountability."
According to Dixon, Michigan's Department of Education must report to the governor instead of operating independently.
She lamented an education system run by people so extreme that they don't want parents to know even if "their child is considering self-harm".
One panelist pointed out that the school office has to make a phone call to get permission from a parent to give a student an aspirin, but "today they want to give a child puberty blockers or taking a girl for an abortion without telling mom and dad. "
"The educators said that warning the parents would put the child in danger. This is their explanation! said Dixon.
The meeting included a sitting member of the state Board of Education, several Republican state legislators, as well as numerous candidates for local school boards and other county and city offices.